"I like to share my knowledge with the younger generation, learn from them and help them progress.

I want to promote design, writing and digital humanities, and fight against digital inequalities.

Let's learn and search together!"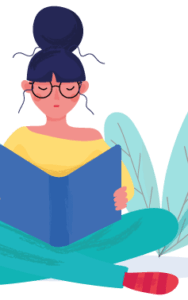 Biography
I am a teacher-researcher, lecturer authorized to direct research (HDR) in information and communication sciences, at the ELLIADD laboratory of the University of Franche-Comté.
I teach digital communication in the framework of the International Master of Electronic Commerce LEA 2LCE (UFR STGI, Montbéliard site). I am working on a gradual opening of this Master's program to work-study programs as of September 2021.
I am a philosopher by training. My doctoral thesis was on the transmission of know-how in the history of ideas. Afterwards, I was a researcher and developer at the computer science laboratory LIRIS, University of Lyon I. I was then a lecturer at the University of Montpellier and at the University of Burgundy, at the CIMEOS laboratory, and as head of the department at the DUT Métiers du Multimédia et de l'Internet at the IUT of Dijon-Auxerre.  I arrived in September 2020 at the University of Franche-Comté.
September, 2020
at University of Franche-Coùté
I am a founding member of the board of the Scientific Interest Group "Innovation, Interdisciplinarity, Training" (GIS 2IF), which brings together 9 laboratories. Thanks to this federative research structure, I co-manage the research project "digital humanities and education" (HUMANE / #HN_education).
My habilitation to lead research, submited the
15 décembre 2020
, is entitled: "Experience design and writing for digital media: a scriptural theory of experience applied to instructional design and design pedagogy".
Publications